Novak Djokovic believes men should be awarded more prize money than women following a row sparked by comments from the chief executive of Indian Wells, Raymond Moore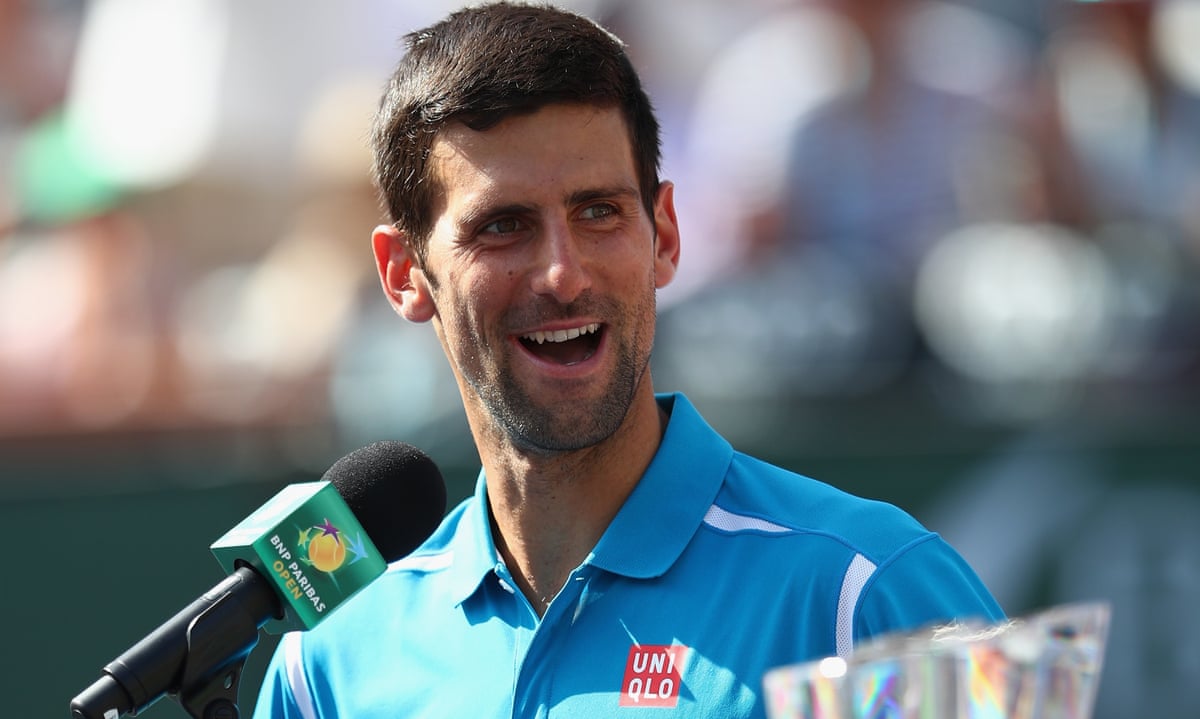 Novak Djokovic believes that men should be awarded more prize money than women following a row sparked by comments from the chief executive of Indian Wells, Raymond Moore.
Speaking ahead of the BNP Paribas final between Victoria Azarenka and Serena Williams, Moore said the Womens Tennis Association was a lucky organisation which rides on the coattails of the men.
Seeming to overlook the 21 grand slam titles won by Williams more than the 17 won by Roger Federer and 14 by Rafael Nadal Moore added: If I was a lady player, Id go down every night on my knees and thank God that Roger Federer and Rafa Nadal were born, because they have carried this sport. They really have.
Moore later apologised for his comments that were in poor taste and erroneous but the damage had been done by then and Djokovic added fuel to the fire.
Speaking after his straight-sets win against Milos Raonic in the mens final, the Serb said women deserved the money they got but men should fight for more because their game attracted more viewers.
He said: Obviously its a very delicate situation. Women deserve respect and admiration for what they are doing. You know, equal prize money was the main subject of the tennis world in the last seven, eight years. I have been through that process as well so I understand how much power and energy WTA and all the advocates for equal prize money have invested in order to reach that.
I applaud them for that, I honestly do. They fought for what they deserve and they got it. On the other hand I think that our mens tennis world, ATP world, should fight for more because the stats are showing that we have much more spectators on the mens tennis matches. I think thats one of the reasons why maybe we should get awarded more. Women should fight for what they think they deserve and we should fight for what we think we deserve.
As long as its like that and there is data and stats available upon who attracts more attention, spectators, who sells more tickets and stuff like that, in relation to that it has to be fairly distributed.
Djokovic insisted he was not entering a men-versus-women debate and accepted that women faced more challenges than men to succeed in the game, including battling hormones.
He added: I have tremendous respect for what women in global sport are doing and achieving. Their bodies are much different to mens bodies. They have to go through a lot of different things that we dont have to go through. You know, the hormones and different stuff, we dont need to go into details.
I have great admiration and respect for them to be able to fight on such a high level. Many of them have to sacrifice for certain periods of time, the family time or decisions that they make on their own bodies in order to play tennis and play professional sport.
I have had a woman that was my coach and that was a huge part of my tennis career. Im surrounded by women. Im very happy to be married with one and to have a child. Im completely for women power.