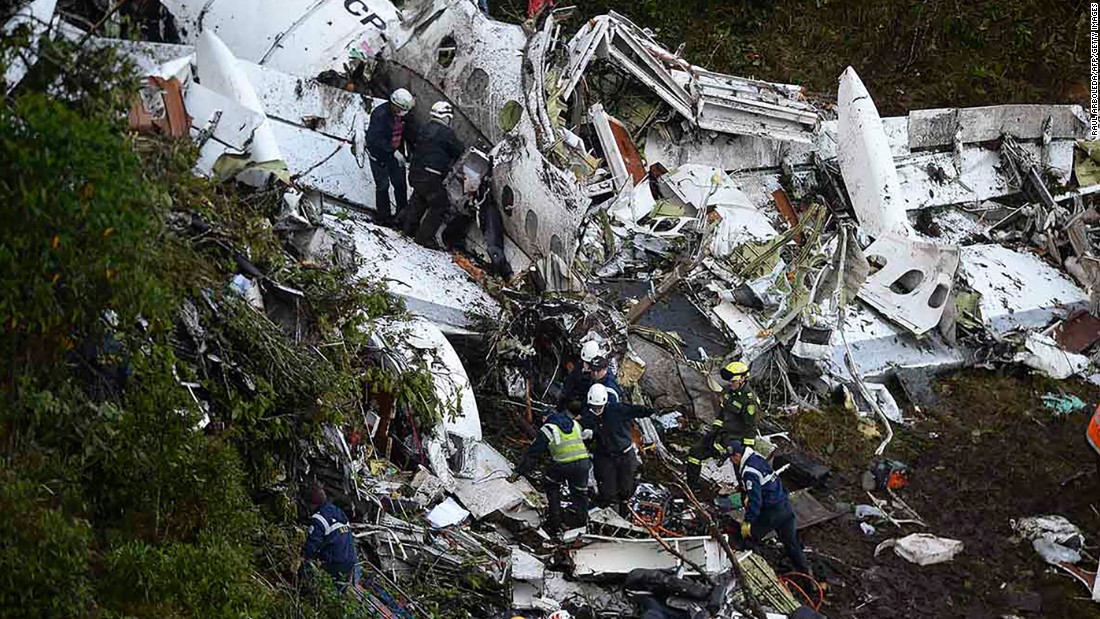 (CNN)Any airplane crash is a tragedy, but the accident outside Medellin, Colombia, that claimed the lives of revered young athletes on Tuesday is especially difficult to comprehend. Members of Brazil's Chapecoense soccer team, along with coaches, guests and journalists were among those who perished, and Brazil will mourn this terrible loss.
Six people survived, and most would consider survivors part of a miracle, but they are also among the clues in the investigation process. More on that later,
but first, what we know
:
The chartered flight hit the ground in an area near Rionegro, Colombia, about a 45-minute drive from Medellin, the plane's destination. The flight had departed Santa Cruz, Bolivia, carrying 77. The airplane was an Avro RJ85, a four-engine jet, which is a variation on the former British Aerospace BAE-146 of the 1990s.
Read more: http://www.cnn.com/2016/11/29/opinions/colombia-plane-crash-cause-abend/index.html