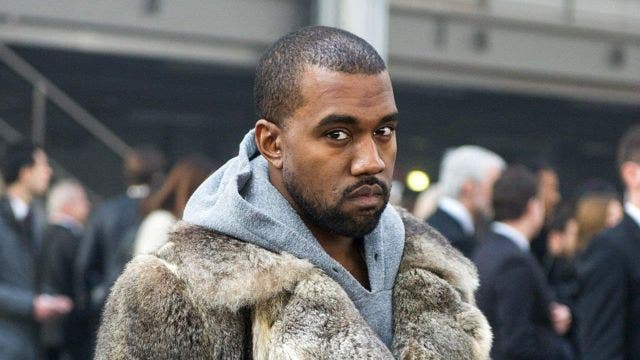 It wouldnt be a true week of Kanye West promotions without some head-scratching moments, including a Bill Cosby endorsement and another Taylor Swift feud.
But on Saturday night, prior to releasing his eighth studio album and performing on Saturday Night Live, the rapper announced to his Twitter followers perhaps the biggest shocker of all: Hes $53 million in debt.
The 38 year-old rapper made the disclosure shortly before the highly-anticipated album premiered exclusively on Tidal and his website.
The Life of Pablo album download, however, was immediately taken down Sunday after less than 12 hours online, with West explaining that hed given the exclusive stream to Tidal for another week before going on sale to other outlets a sign that the multi-Grammy-winner was likely in dire straits.
I write this to you my brothers while still 53 million dollars in personal debt, he wrote on Saturday. Please pray we overcome This is my true heart.
After the Life of Pablo download link vanished on Sunday, he wrote: Please for all music lovers. Please subscribe to tidal!!! I decided not to sell my album for another week. Please subscribe to tidal.
Tidal, the Jay-Z backed streaming service, recently paid Rihanna an undisclosed fee for her latest album, Anti, though the February release was bungled when someone inside her camp leaked it online. Samsung reportedly paid $25 million to be a part of the campaign.
West, whos married to reality TV superstar Kim Kardashian, has been putting tens of millions into his fashion label. According to Business Insider, his latest clothing line is selling high-end coats and jackets for as much as $3,000 to $4,000. The Kanye sweatpants alone cost $510.
In a 2015 interview with BET, the controversial rapper said he incurred $16 million in debut from his fashion business.
I was trying to play a sport thats a billionaire sport. Its not a millionaire sport and Im proud of the debt, he boasted.
On Sunday morning, West tweeted that Facebook CEO Mark Zuckerburg should invest $1 billion in his ideas because he is the greatest living artist and the greatest artist of all time.
In yet another strange twist in the Kanye-Life of Pablo saga, pharmaceutical exec Martin Shkreli claimed he had been scammed out of $15 million in an attempt to buy exclusive rights to Wests new album.
Someone named Daquan said he was Kanyes boy and I signed the deal to buy Pablo and sent the Bitcoin. Call the police, this is bt, he wrote.
Shkreli, who was recently arrested on securities fraud charges, told his Twitter followers on Sunday that hed been in touch with Bitcoin founder Satoshi Nakamoto, who promised to get his money back.