Huge rich-metal deposits on the ocean floor could transform the global commodities market but there are fears mining them could harm rare ecosystems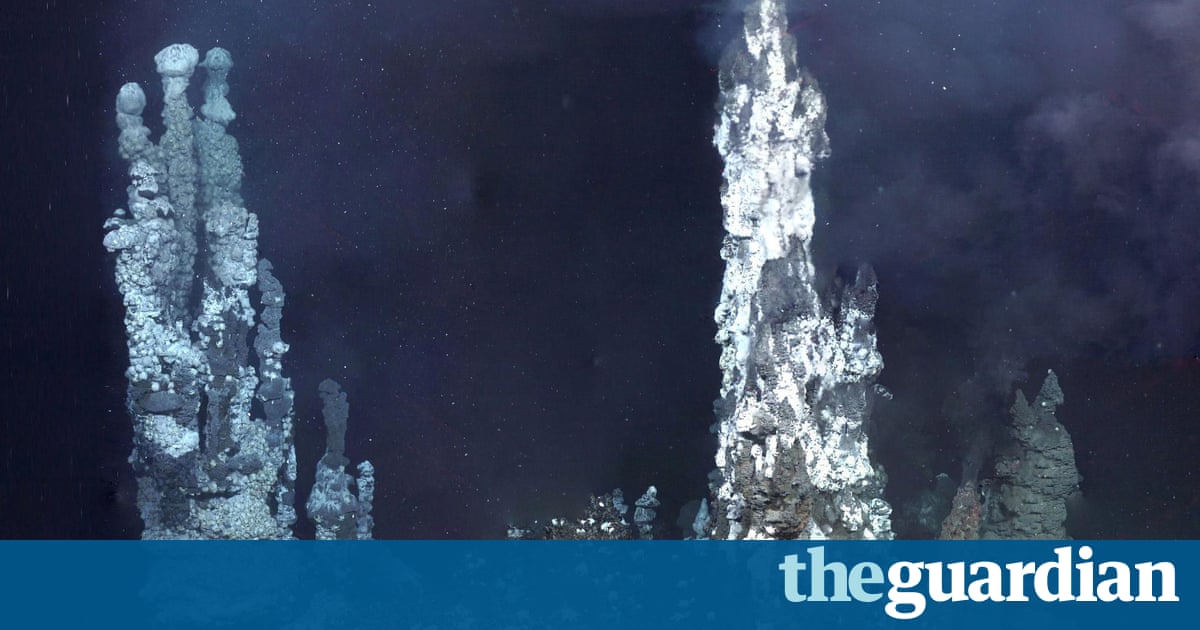 A scientific expedition has been launched from the UK to explore the mining of rich metal deposits on the deep ocean floor, which are the focus of a new gold rush around the world.
The UK research vessel, the RSS James Cook, left Southampton on Thursday, heading for the underwater ridge in the middle of the Atlantic where volcanic activity drives hot springs, also known as black smokers.
They have left these incredibly metal-rich deposits as mounds on the sea bed, about the size of a big football stadium, said Bramley Murton, from the UKs National Oceanography Centre, who is leading the expedition.
The aim is see whether they are a viable source of essential metals in the future, both in terms of economics and environmental sustainability.
The metals are vital for many aspects of modern society, from smartphones to aircraft to green energy, but China has a virtual monopoly on many of them. The scientists leading the expedition, which will deploy a giant metal detector, scanners and drills, says mining the deep sea resources could transform the global market.
Prime minister David Cameron has said such exploits could be worth 40bn to the UK alone and in March, a UK company won a second licence from the International Seabed Authority to prospect in 75,000 sq km of the Pacific.
There are fears that deep sea mining could harm the extraordinary creatures and ecosystems that live on the hot springs that deposit the metals. But the new voyage will only examine hydrothermal vents that have been extinct for thousands of years and no longer host the unique vent ecosystems.